Arenal on Europort Rotterdam Exhibition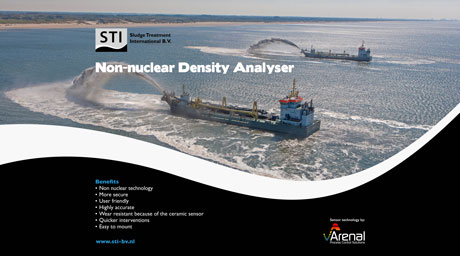 STI is our exclusive worldwide distributor for dredging and tunneling applications. You can meet us at booth 1616 at the Europort Exhibition next week in Rotterdam, The Netherlands.
The STI solution for Slurry Density and Slurry Massflow Monitoring applications are now successfully introduced and firmly evaluated in the dredging industry. Projects at IJburg 2 and Markerdijk (Netherlands) are running very well without the need of yearly recalibration. Our latest project in Kitimat (Canada) in under commissioning phase now.
Arenal wins Innovation Award Nouryon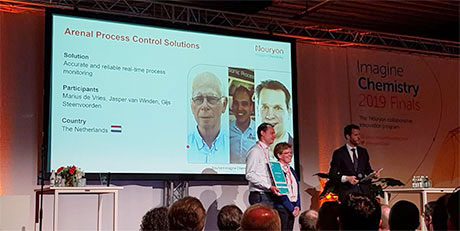 Deventer, May 25, 2019, Arenal was awarded a chemical research price at the 2019 Nouryon Imagine Chemistry Challenge.
After 3 days of intensive discussions with various expert about a suitable concept for a new technology ultrasonic sensor to control and optimize many production processes. It will be a modified product from our ceramic slurry density analyzer, currently replacing radioactive analyzers in the mining industry. With the new sensor in development we measure multiple physical properties of the chemicals, of which density and concentration of suspended and dissolved solids. Nouryon and us are really excited about this development and we look forward to the further cooperation!