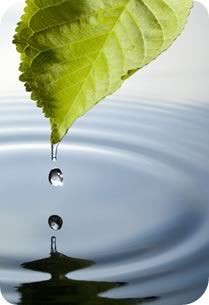 Arenal Process Control Solutions works with clients to increase the profitability of their plant by offering accurate, highly correlated real-time measuring data. We continuously work with process engineers to tune new monitoring and control solutions,monitoring networks and chemometry models into the clients process. Having the same objectives in mind, Arenal has an ungoing development program to increase measurement accurracy and control properties even further. The reason for this is that we can expect higher requirements for existing measurement technologies. An example is a recent development in the semicon industry, requiring more stability and sensitivity of our ultrasonic spectroscopy sensors for measuring H2O2 in SC1. In this example, the production of better smartphones is the key objective of our client.
Another example is a recent development in the mining industry, requiring replacement of nuclear Analyser for the determination of slurrry density. A safer, environmental friendly and more reliable instrument was needed. And besides, more measuring points were needed to optimize production. For this objective, Arenal developped the ceramic ultrasonic slurry density Analyser.
Vision
Arenal strongly believes that process Analysers with disadvantages like reagent use, nuclear issues, erosion, short lifetime, high cost etcetera will be eliminated from the plant floor sooner or later. Therefore, Arenal invests mainly in physical property sensors, which have proven to be of very good quality.

Key Advantage
Examples of replacing nuclear densitometers, process titrators or colorimeters can be found in many of our applications. A key purchasing argument for our solutions is that we make use of industrial PLC based Analysers. The software includes chemometry models to perform multi-variable analysis on multiple transmitters. This helps our clients to immediately connect to their DCS/Scada/PLC system and to control and optimise difficult process steps within no time.
ISO9001:2015
Each Arenal product is designed, manufactured and delivered according to a stringent quality assurance program ISO9001:2015 and tested at different production stages. After start-up and commission, the system will be monitored to assure product compliance to customer needs.