Slurry Density monitoring by Ceramic Ultrasonic spectroscopy
Until now, real-time slurry density monitoring in the mining industry is done with risky and expensive nuclear densitometers. With the introduction of the Arenal ultrasonic slurry density Analyser the density recording can now be performed in a more secure, user-friendly and highly accurate manner, while saving costs and allowing for quicker interventions.
Arenal is the first and only producer of ceramic ultrasonic spectroscopy sensors in the world for the determination of density, specific gravity, total suspended solids and temperature of abrasive and high concentration slurries. The ceramic sensor construction not only provides the best acoustical physical properties but also it provides the highest degree of hardness ensuring optimal abrasive resistance for the demanding applications in this industry.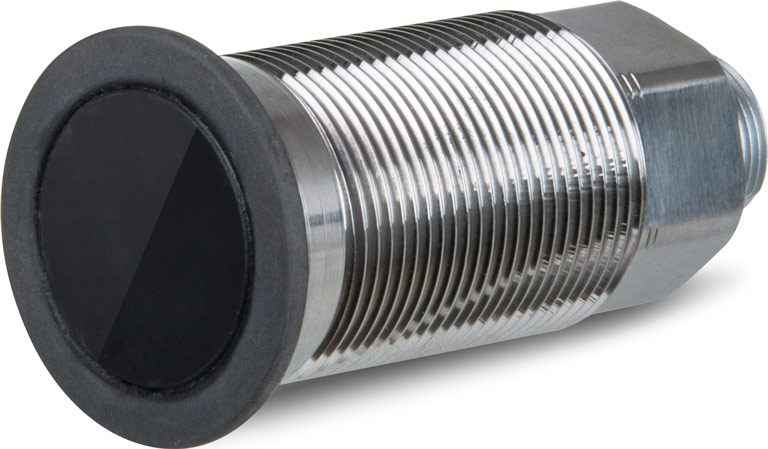 "The better choice for all users of any discipline"
Arenal developed Ultrasonic spectroscopy, a combination of the measurement of acoustical physical properties and ultrasonic spectroscopy. With ultrasonic waves, the density, specific gravity, total suspended solids and temperature are determined accurately and real-time. This technology replaces directly all nuclear density meters in the field and offers customers a higher accuracy, lower maintenance, easier mounting, lower investment cost, less maintenance, by far less administration time and costs, faster delivery times and a safe choice for the environment.
"No maintenance due to sensor design and materials"
Arenal is the first and only supplier in the world of ceramic ultrasonic sensors for real-time slurry density control. As the sensors are made from the hardest ceramic on earth, silicon carbide, there is no maintenance requirement.
"No local pipe redesign needed"
Arenal offers various Slurry Density Monitoring solutions in pipes.
Our spool piece solutions are made according to your pipe and flange specifications. Arenal supplies a PU lining in pipes above 8". The sensor is mounted to the spool with a saddle type flange.
For any situation Arenal offers mounting solutions, so that local piping redesign is not needed.
"No frequent calibration"
The combination of the measurement of different physical acoustical properties makes sure that drift in the density range from 0 to 3500 is physically not possible. However, the sensor is sensitive for temperature variations and therefor the temperature is recorded accurately for compensation.
"Optimized process control"
The probe and electronics are designed in such way that the repeatability and sensitivity is very high. With an initial good field calibration, the accuracy is about 5 g/l in the full range 1..3 SG and does not change during the lifetime of the probe. Furthermore, the responsetime is 1 second, so changes in the slurry density are observed immediately. These properties offer customers better process control.
"Check the settling process"
Arenal offers sensors for submersed mounting in tanks or vessels. It can be used manually or with an automated process winge. This offers the user to check the efficiency of the settling process and the requirement of extra or less additives.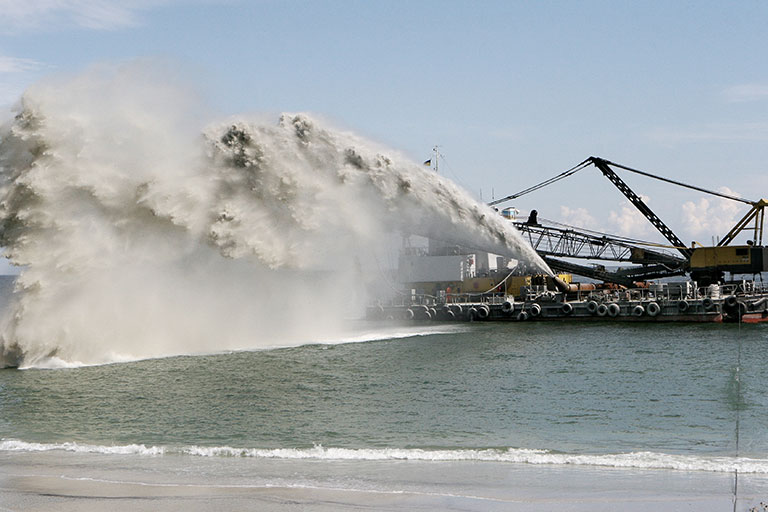 Suitable for most dredging applications
The ultrasonic spectroscopy technology in combination with the extremely abrasion-resistant sensor allows for the monitoring of sand, clay among other dredged products. Arenal currently performs new research on Technical University of Delft to measure slurries with larger particle sizes.

Arenal PCS cooperates with STI
STI BV, is our worldwide sales and service partner for applications in dredging and tunneling applications. All projects worldwide are coordinated with Albert de Jong, CEO of STI BV. www.sti-bv.nl.



Slurry Density Analyser
The Arenal Slurry Density Analyser (QA03-SDA) processes the digital signals of the Ultrasonic Density Transmitter and Probe. It calculates the density, specific gravity, total suspended solids and temperature, and if a flow meter is connected, the Massflow as well.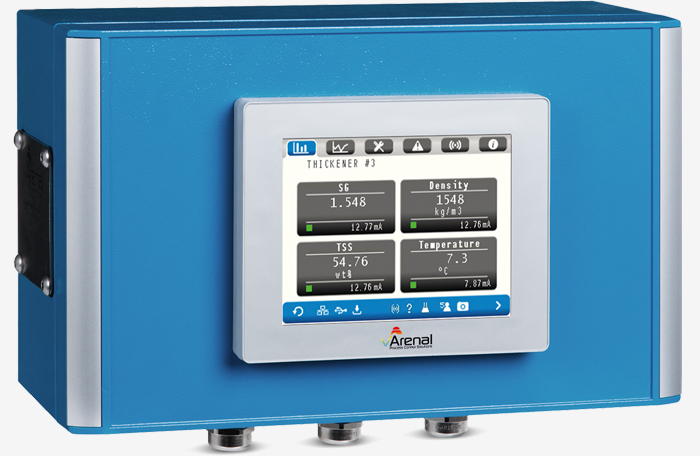 "More density measuring points in the plant for the same cost"
Arenal offers density monitoring solutions for same or lower price than nuclear Analysers. But the main reduction of cost are the lack of administration for certification for use of nuclear devices in the plant, cost for the requirement of specially skilled people. Your money now spend on these cost can now be invested in getting more measuring points in the processing plant and to further optimize the process.
"For this type of support a service contract is offered"
Arenal can offer an immediate response when old nuclear Analysers suddenly break down and when density measurement is critical for process control. New ceramic ultrasonic Analysers are on stock and can be shipped in most cases within 48 hours. In case of a requirement for service or assistance, our Remote Monitoring Team can connect to the Analysers by VPN and can find out what is happening. For this a service contract is offered.
"Local Service support Teams"
Arenal PCS offers specialized sales and service teams that support you when needed. Service staff is well trained to offer the support that you need. The teams are able to support with Remote Monitoring as well with local service like Field Calibration, training and Start up assistance.